Are you looking for the best affiliate marketing blogs and experts? Are you eager to learn how to make money with affiliate marketing from the best in the business? You've come to the right place.



Affiliate marketing is considered the ultimate money-making method for bloggers and marketers alike.


Once you become skilled at turning your website visitors into paying customers, affiliate marketing can generate income for you, even while you're sleeping. Unlike some other income sources, you won't have to toil excessively for each dollar you earn.


After you've set up your own system for converting website visitors into buyers using your affiliate links, it will continually bring in earnings whenever someone makes a purchase through them. That's the magic of affiliate marketing.


Are you interested in earning passive income online through affiliate marketing? While many people struggle to make a single sale, there's a small group of affiliate marketers raking in over $100,000 every month! What sets them apart from the rest? What strategies do they use to achieve such success?


If you're curious to learn more, let's explore some of the top affiliate marketing blogs you should check out and subscribe to in 2024.


Please note that the blogs are listed in no particular order, and if your favorite affiliate marketer or their blog isn't included, feel free to mention it in the comments, and we'll consider adding it.



Here's the list of the best affiliate marketing blogs.
| Affiliate Marketing Blogs | Earnings |
| --- | --- |
| SmartPassiveIncome.com | $100k+ Monthly |
| AdamEnfroy.com | $200k+ Monthly |
| BloggersPassion.com | $18k+ Monthly |
| NichePursuits.com | 1 Million+ Monthly |
| EasyAffiliate.com | $20k/year |
| SmartBlogger | Over $100,000/month |
| ShoutMeLoud | $550,000+ Yearly |
| DollarSprout | $10k/month |
| AuthorityHacker | 6 Figure Income Monthly |
| CreateAndGo.com | $130,000+ Yearly |
| RyRob.com | $40k/month |
| BlogTyrant.com | Few Thousand Dollars Monthly |
Best affiliate marketing blogs to follow in 2024



Who's Behind the Blog?


The Smart Passive Income blog is the brainchild of Pat Flynn, who embarked on this journey back in 2008. His initial claim to fame was the massive success he achieved by selling an eBook.


Pat Flynn is widely recognized as one of the top players in the world of affiliate marketing, particularly in the realm of Internet marketing.


Why Should You Dive into Smart Passive Income Blog?


If you're just dipping your toes into the vast sea of affiliate marketing and desire to transform your clicks into actual sales, Smart Passive Income is a must-visit blog.


Here are three compelling reasons to hit that subscribe button for Pat Flynn's blog:



Expert Insights: Pat Flynn is a true marketing guru who generously shares his treasure trove of affiliate marketing tips and secrets with his audience. Moreover, he extends his knowledge through a YouTube channel and a Podcast series, where he delves deep into the intricacies of affiliate marketing and the art of running a prosperous online business.



Wealth of Information: Smart Passive Income is a goldmine of informative articles that span the spectrum, from launching your own blog and podcast to monetizing your efforts by promoting affiliate products. Devote just an hour a day to reading his blog, and within a month, you'll have a solid grasp of the ins and outs of affiliate marketing.


Ethical Earnings: Pat Flynn is known for his ethical approach to making money online. He consistently rakes in around $100,000 every month, all without resorting to aggressive sales tactics or flooding your inbox with spammy pitches. By closely examining his blog, design, content, and strategies, you can gain invaluable insights into how he achieves such remarkable success. This blog serves as a goldmine of knowledge, especially for novice affiliate marketers striving to generate passive income online.


💰 What's the Blog's Earning Potential?


Pat Flynn ceased publishing his blog's income reports a few years ago. Nevertheless, various sources, including his podcasts and interviews, suggest that he comfortably surpasses the $100,000 mark each month. His income primarily flows in from affiliate marketing, as well as the sale of his courses and products, including books on affiliate marketing.



Who's the Face Behind the Blog?


Adam Enfroy is the proud owner who embarked on the journey of AdamEnfroy.com in 2019 as a side project. Its instant rise to success was largely attributed to the quality of its content.


Why Adam Enfroy's Blog Deserves Your Attention


If you're aiming to construct a formidable online presence or seeking an authoritative resource to master the art of launching a profitable blogging venture, Adam Enfroy's blog should be at the top of your reading list.


Here's a glimpse of the invaluable subjects you can glean insights from on his blog:


Blogging
Online income generation
Affiliate marketing
SEO
Email marketing, and much more



Whether you aspire to acquire the skills for establishing an online side hustle or dream of transitioning into a full-time blogger, Adam's content is a treasure trove of knowledge you can't afford to miss.


💰 What's Adam Enfroy's Earning Potential?


Adam Enfroy's blog generates an impressive income of over $200,000 per month. The majority of his blogging revenue is derived from various sources, including affiliate marketing, the sale of his premium courses, SEO consultancy services, and more.



3. BloggersPassion.com
Who Founded BloggersPassion?


BloggersPassion was founded by Anil Agarwal in 2010. Since then, Anil has been sharing practical insights and valuable content on blogging, affiliate marketing, and SEO.


Why Should You Explore BloggersPassion?


At BloggersPassion, you get a comprehensive range of topics, including methods to generate income through blogging, becoming proficient in SEO, and achieving substantial earnings through affiliate marketing.


Whether you're a beginner just starting your journey or looking to boost your affiliate sales, BloggersPassion is your ultimate destination.


💰 What is Anil Agarwal's Earnings?


In recent years, BloggersPassion has consistently generated an average monthly income of over $18,000, with a significant portion coming from affiliate marketing. Here's a breakdown of our earnings:


In 2021, our earnings exceeded $160,000.
In 2022, we reached earnings of over $226,000.


Who's Behind the Scenes?



The brain behind Niche Pursuits is Spencer Haws, who took the bold leap of quitting his job in 2011 to fully commit to online ventures. Before bidding farewell to his traditional employment, he not only ventured into creating numerous niche websites but also mastered the art of crafting exceptional products.


Why Dive into the Niche Pursuits Blog?


In a nutshell, Spencer Haws is a creator of remarkable tools for bloggers. One such tool is Long Tail Pro, a keyword research powerhouse that streamlines the process of discovering lucrative keywords within minutes.


Furthermore, this blog generously shares a plethora of hands-on case studies, offering invaluable insights on launching niche websites and boosting your online earnings. It's a goldmine of wisdom for newcomers eager to amplify their blogging income.


💰 What's the Earning Potential of Niche Pursuits?


Spencer Haws made a significant move by selling his renowned keyword research tool, Long Tail Pro, in 2016 for a staggering sum exceeding 5 million dollars. Currently, he channels his expertise into Niche Pursuits and manages other platforms like Motion Invest. Combined, these ventures yield millions of dollars in annual earnings.



5. EasyAffiliate.com Blog

Who's the Brains Behind Easy Affiliate Blog?


Easy Affiliate Blog boasts being a WordPress affiliate plugin that empowers marketers to kickstart their own affiliate programs in mere minutes. Furthermore, it facilitates the tracking of clicks, sales, and payments.


While the exact owner of this website remains a mystery, a majority of the blog posts are attributed to the authorship of "John Hughes."


Why Should You Dive into Their Blog?


Whether you're immersed in affiliate marketing or on a quest to launch your affiliate program for your products, Easy Affiliate's blog is a treasure trove of insights waiting for you.


💰 What's the Earning Potential of Easy Affiliate Blog?


Unfortunately, we couldn't dig up concrete earnings figures for Easy Affiliate Blog. However, their revenue primarily stems from the sales of their premium WordPress affiliate plugin.



6. SmartBlogger.com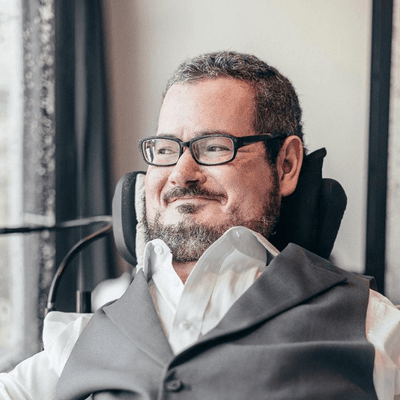 Who's the Wizard Behind Smart Blogger Blog?


The mastermind pulling the strings at Smart Blogger is Jon Morrow. This magnificent blog was unveiled in 2012, making it one of the titans of the blogging and writing realm, boasting a staggering 300,000 email subscribers and an audience of millions.


Why Should You Dive into Smart Blogger Blog?


If your quest leads you to a blog that delves deep into the art of writing, copywriting wizardry, and the secrets of successful blogging, Smart Blogger is a goldmine waiting for you.


Here are some of the treasures you can unearth on this blog:


Writing Content Marketing Making Money Online WordPress 💰 What's the Earning Potential of Smart Blogger Blog?


Smart Blogger blog rakes in a whopping $100,000 each month. The lion's share of this income is derived from affiliate marketing and the sale of Jon Morrow's proprietary products, which include courses, books, and more.


7. ShoutMeLoud.com

Who's the Brain Behind the Blog?


The mastermind orchestrating this blog is none other than Harsh Agrawal. He's earned his stripes as one of India's most triumphant affiliate marketers, setting foot into the world of blogging way back in 2008. His blog encompasses a diverse range of topics, including technology, blogging, WordPress, SEO, and much more. Harsh frequently dazzles his audience with real-life case studies on amassing web traffic and making money online.



His revenue streams flow in from various sources like AdSense, consulting, and affiliate marketing. Harsh Agrawal is also on a mission to spread awareness about the profound significance of blogging by regularly hosting blogging workshops across India.


Why Should You Tune Into Shout Me Loud Blog?


With Harsh Agrawal at the helm, you're in the capable hands of a seasoned affiliate marketing veteran. His blog posts consistently deliver valuable insights.


If you're a newcomer to the realms of blogging, SEO, or affiliate marketing, subscribing to his blog is a no-brainer.


💰 What's Harsh Agrawal's Earning Power?



In one of his candid blog posts, Harsh Agrawal divulged that he rakes in a whopping $550,000 annually from his blogging endeavors. The lion's share of his income stems from affiliate marketing.



Who's Steering the Ship at DollarSprout Blog?



DollarSprout is the brainchild of Jeff Proctor and his buddy Ben Huber, conceived in 2015. Their exploits have earned them recognition on prestigious online platforms, including Forbes, Yahoo! Finance, Credit Karma, Lifehacker, GoBankingRates, and many more.


Why Dive Into DollarSprout Blog?


If you're on the lookout for ways to boost your income through side hustles or aspire to supercharge your earnings through entrepreneurial ventures, DollarSprout stands tall as the ultimate blog for your needs.


Here's a sneak peek of what awaits you on their blog:



Side Hustles
Money Management
Online Business
Passive Income
Budgeting Apps
Investing Apps
Money-Making Apps, and a whole lot more


💰 What's the Financial Score for DollarSprout Blog?


It's estimated that they rake in a monthly income of $10,000. The DollarSprout blog primarily generates revenue through advertising, sponsored reviews, and affiliate marketing.


9. AuthorityHacker.com

Who's Behind Authority Hacker?


Gael Breton and Mark Webster are the dynamic duo who joined forces to establish Authority Hacker.


Why Should You Dive Into Their Blog?


Authority Hacker is your go-to destination for comprehensive guides on affiliate marketing and the art of crafting profitable websites on the web. Their blog posts leave no stone unturned, offering everything you need to know, complete with enlightening case studies on building revenue-generating websites.



They also provide a premium affiliate marketing training course called "The Authority Site System," which can teach you the ropes of earning thousands of dollars through affiliate marketing.


💰 What's the Bottom Line for Authority Hacker?


Authority Hacker enjoys a monthly income that reaches six figures, achieved through the promotion of affiliate products and the sale of their own courses.


10. CreateAndGo.com

Who's Behind Create And Go?


Create And Go is the brainchild of Alex and Lauren.


Why Should You Dive Into Their Blog?


If you're a beginner on the lookout for insights on how to create a thriving blog and ramp up your affiliate marketing earnings, Create And Go's blog is a goldmine of information that you shouldn't miss.


They frequently release "personalized blog posts" designed to resonate with their core audience, along with offering "practical strategies for boosting your online income."


💰 What's the Bottom Line for Create And Go?


In September 2020, Create And Go raked in a staggering $133,272.99. The lion's share of their income comes from both affiliate product sales and their proprietary courses.



Who's the Brains Behind RyRob?


Ryan Robinson is the mastermind behind this blog, where he predominantly imparts wisdom on making money online.


Why Should You Pay Attention to His Blog?


If you're keen to discover the ropes of earning through blogging on the side and in search of battle-tested affiliate marketing tactics, Ryan's blog is a must-read.


💰 What's the Cash Flow for RyRob?
Ryan Robinson rakes in over $450,000 annually from his blog, translating to approximately $40,000 per month.



12. BlogTyrant.com

Who's at the Helm of Blog Tyrant?


Ramsay originally founded Blog Tyrant, but it's now under the ownership and management of Awesome Motive, which also boasts ownership of other popular blogs like WPBeginner, OptinMonster, MonsterInsights, WPForms, SeedProd, and more.


Why Should You Tune into Their Blog?


If you're on the lookout for time-tested blogging and business strategies, including insider tips on affiliate marketing, Blog Tyrant is a valuable resource.


💰 What's the Blog Tyrant Blog's Income Like?
While the blog doesn't publicly disclose its income reports, it presumably rakes in several thousand dollars each month, given its substantial email subscriber base and a considerable number of affiliate programs to promote.



13. John Chow
John Chow is an outstanding individual, a valued member of the community, a former Ultimate Fighting Championship contestant, and a dedicated supporter of causes like the Save the Whales Foundation. He's also recognized as a prominent figure in the blogging world.


John Chow gained widespread recognition when he demonstrated the income potential of blogging. In a remarkable journey, he transformed his blog from earning nothing to generating over $40,000 per month in just two years.



14. Luke King
Luke Kling has been a prominent figure in the affiliate marketing industry since 2004. He is renowned for his contributions and achievements in the field. Notably, he is the mastermind behind affLIFT, a highly recommended affiliate marketing forum, and FPTraffic, a tool for managing Facebook pages.



Previously, Luke managed the LukePeerFly.com blog until the PeerFly Affiliate Network ceased operations in July 2019. Today, he continues to provide valuable insights and knowledge in the realm of affiliate marketing by publishing extensive content on affLIFT.



FAQs: Affiliate Marketing Unveiled
Explore these commonly asked questions regarding affiliate marketing:
What's the earning potential in affiliate marketing?


The earning potential in affiliate marketing is virtually limitless. Your income depends on your dedication, skills, and experience. Many affiliate marketers, including myself, earn over $10,000 per month. If you're just starting out, you can aim to earn $1,000 per month within your first year by employing effective affiliate marketing strategies.
How can I begin an affiliate marketing blog?


Launching a blog in any niche requires two essential components: a suitable domain name and web hosting. Once your blog is up and running, focus on creating excellent content and promoting relevant products to your audience.
Which affiliate program is the most suitable?


The ideal affiliate program varies depending on your blogging niche. In our case, affiliate programs related to SEO, web hosting, and blogging perform exceptionally well. Depending on your niche, select affiliate programs that align with your content and audience.
What's the process for writing an affiliate blog post?


Start by conducting thorough research on Google regarding the topic you plan to write about. Then, craft your unique article while incorporating affiliate links to the products you're promoting. Always prioritize building trust with your readers through the content you publish on your blog.
Is it possible to do affiliate marketing on Blogger?


Yes, you can engage in affiliate marketing on Blogger. However, if you're serious about pursuing affiliate marketing as a career, it's advisable to start with a self-hosted platform like WordPress for more flexibility and control.
What are the top blogs for learning affiliate marketing?


The most effective way to grasp affiliate marketing is by launching your own blog and applying the knowledge you gain from other affiliate marketing blogs, books, or YouTube videos. Here are some exceptional affiliate marketing blogs to learn from: – Smart Passive Income – Charles Ngo – Authority Hacker
Delve into these resources and kickstart your affiliate marketing journey!
You may like to read How To Use Pinterest For Blogging: Drive Traffic to Your Blog In 2024.




Conclusion
Every successful affiliate marketer, earning thousands of dollars today, started as a beginner who faced numerous challenges and struggled to make that first sale.


The affiliate blogs mentioned above share some common traits: unwavering dedication, sheer hard work, establishing connections with industry influencers, creating and marketing products, and building a large and loyal readership.


To enhance your affiliate income, it's crucial to develop these skills. Many newcomers fail to generate even a single sale from affiliate products due to impatience. It's a common misconception that affiliate marketing leads to quick riches when, in fact, it requires time and effort.


The more time you invest in a venture, the more skills you acquire. This is the key to boosting your earnings in affiliate marketing.


Did you find the compilation of the top affiliate marketing blogs for 2024 helpful? Did I overlook any of your favorite affiliate blogs? If so, please share your thoughts in the comments section, and be sure to spread the word.